2019 Boston BioForum (CABA) Driving Transformation in Life Sciences Industry

2019 Boston BioForum (CABA) Driving Transformation in Life Sciences Industry
2019波士顿生物医药论坛| CABA
Date and time: Saturday, May 4, 2019 @ 8AM EST
The Westin Waltham Boston
70 3rd Ave, Waltham, MA 02451
The goal of the annual conference is to invite prominent entrepreneurs, investors, biotech and pharma executives, academic and industry scientists, as well as professionals from the legal, finance, and healthcare fields to talk about hot topics in the Life Science industry.
Future of Immuno-Oncology
Outlook of Cell & Gene Therapy
AI & Big Data in Health
Evolving Landscape for Life Science Investment
Next Big Thing in Biotech & Pharma
Speakers
---

Will Brownsberger
MA State Senator


Jos Melenhorst
Director, CAR-T Product Development
University of Pennsylvania


Jonathan Terrett
Head of Immuno-Oncology
CRISPR Therapeutics


Sadik Kassim
Executive Director
Kite Pharma


Nenard Grmusa
SVP, Head of External Innovation
Takeda


Lei Xiao
CEO
Innovative Cellular Therapeutics


Derrick Li
Head of Strategy and Investor Relations
Cellular Biomedicine Group


Nick Valiante
Founder and CEO
Glyde Bio


F. Stephen Hodi
Directot, Center for IO
Dana Farber Cancer Institute, Harvard Medical School


William Cao
CEO
GraCell Bio


Weichang Zhou
Chief Technology Officer
Wuxi Biologics


Scott Brown
Director
Computational Chemistry
Sunovian


Catherine Sabatos-Peyton
Direcctor
Novartis Institutes for BioMedical Research
List of Sponsors
---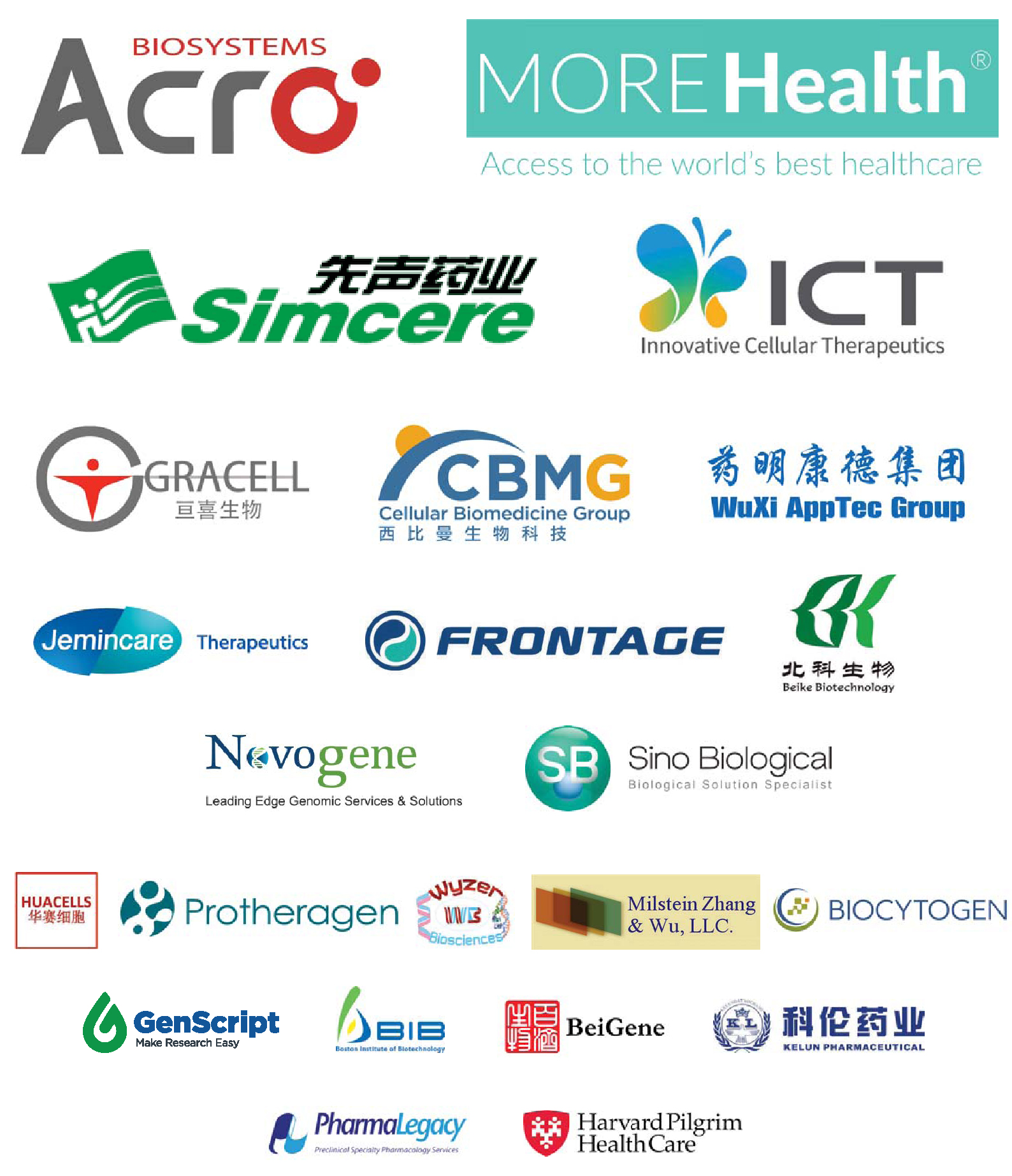 CABA is a 501(C)(3) not-for-profit professional organization registered in Massachusetts since May 2007. CABA is committed to promote public awareness of advancement in the pharmaceutical and biomedical industry, professional interactions in the fields of life sciences, global biomedical innovations and business development.

Contact
Email: info@cabaweb.org
More information: www.cabaweb.org