Philip Zhang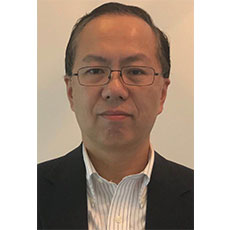 Dr. Philip Zhang is Chairman & Managing Principal of Milstein Zhang & Wu LLC, a law firm he co-founded in 2009.  He is a licensed lawyer and a registered patent attorney and has practiced law in the U.S. since 1999.  Dr. Zhang has extensive experience representing public and private companies as well as universities and research institutions, particularly in the areas of biotechnology, medical devices and advanced material technologies, including advising clients on IP strategies, product patent clearance, technology transfer and licensing, and worldwide patent procurement.  Dr. Zhang also helps clients with IP issues in connection with R&D collaborations, venture funding, mergers and acquisitions, and other corporate transactions. 
Dr. Zhang is a frequent speaker and has published extensively on various legal, IP and technology issues, including three articles in the journal Nature Biotechnology.  
Dr. Zhang received his J.D. from Vanderbilt University Law School and his Ph.D. from Dartmouth College. He graduated with a B.Sci. from the University of Science & Technology of China.