"CABA 2018 Houston BioForum: Disrupting the Status Quo" Conference
"CABA 2018 Houston BioForum: Disrupting the Status Quo" conference
Date: September 22, 2018
Time: From 9:30 am to 5 pm
Venue: Hilton Houston Plaza/Medical Center
(6633 Travis Street, Houston, TX 77030)
Register Link:
Parking Information:
Hilton Houston Plaza/Medical Center
(6633 Travis Street, Houston, TX 77030)
Self-parking
$15.00 per day (Garage Parking)
Valet parking
$28.00 per day (Valet Parking)
BioScience Research Collaborative (BRC)
(6500 Main Street, Houston, TX 77030)
Self-parking
$10.00 per day (Garage Parking)

Biography and headshot from speakers: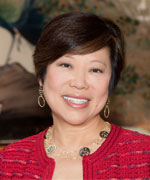 Nancy T. Chang, Ph.D.
Executive Biography
Dr. Chang is currently serving as the CEO and President of Apex Enterprises, Inc., an investment management company focused on investments in healthcare, education and socially responsible ventures. From 2007 to 2012, she was the Chairperson and Senior Managing Director of Caduceus Asia Partners at OrbiMed Advisors L.L.C., one of the largest healthcare focused investment management firms in the world. Prior to that Dr. Nancy was the Co-Founder, President, Chief Executive Officer and Chairman of Tanox (1986-2006). Tanox focused its effort on the development of therapeutics to address major unmet medical needs in the areas of asthma, allergy, inflammation, aged macular degeneration and other diseases affecting the human immune system. In 2000, the company raised 250M and went public on NASDAQ making it the second largest Biotech IPO in the biotech industry. Tanox's first product, Xolair, launched in 2003 and was a breakthrough drug that has changed the lives of many asthma sufferers in the world. In 2007 Tanox was sold to Genetech for 919M. From 1980-1986 Dr. Chang held several leadership positions at Centocor, now a division of Johnson and Johnson. During 1986-1992 Dr. Chang was also an Associate Professor at Baylor College of Medicine. Dr. Chang's pharmaceutical development experience stemmed from her tenure at the Roche Institute of Molecular Biology from 1979-1980. Dr. Chang graduated from National Tsing Hua University in Taiwan and received her Ph. D. from the Division of Medical Sciences at Harvard Medical School in 1979.
In over her 30 year tenure in the biotechnology industry, she has developed and commercialized a number of highly successful diagnostic and therapeutic products. Even today, there are breakthrough drugs which are coming to the market due to Dr. Chang's work. Dr. Chang has served on the boards of a number of companies, including Charles River Laboratory International, Inc., Eddingpharm (Cayman) Inc., Crown Bioscience Inc., Applied Optoelectronics, SciClone Pharmaceuticals, Steamtrax, and many other private companies. In addition, Dr. Chang was a member of the board of directors at BIO (the Biotech Industry Organization in the U.S.) and BioHouston (the biotech industry organization in Houston, Texas). Recently Dr. Chang was elected to be on the board of Asia Society in Texas. She was also a Director at the Federal Reserve Bank in Dallas Housto Branch from 2005 to 2009 and a Director for Project Hope.
Separately, Dr. Chang has received numerous awards including Junior Achievement's Hall of Achievement (2014), Greater Houston Women's Hall of Fame (2013), The Biotechnology Heritage Award – Co-sponsored by the Biotechnology Industry Organization and Chemical Heritage Foundation (2013), Chemical Heritage Foundation's Woman in Chemistry (2012), Woman in Science Award in Houston (2012), American Biographical Institute's Woman of the Year in Medicine & Healthcare (2010), BayHelix Lifetime Achievement Award (2010), Houston Technology Center's Lifetime Achievement Award in Life Sciences (2009), Texas A&M University Center for New Ventures & Entrepreneurship's Conn Family Entrepreneurial Leadership Award (2009), 150 Most Influential Business Leaders in Houston (2009), Forbes 25 Notable Chinese Americans (2008), Society of Chinese Bioscientists in America (SCBA) Life Time Pioneering Achievement in Biotech (2006), BioHouston Life Science Award – Tanox (2005), Harvard University Crimson Award for Leadership and Community Service (2005), MedAd News Magazine's Most respected Woman in Biotechnology (2005), Global Federation of Chinese Business Women in Southern USA's Global Business Achievement Hall of Fame Governor's Award (2005), in addition to many others.
Shaun X. Zhang, M.D., Ph.D.
M.D. Anderson Endowed Chair Professor, Department of Biology and Biochemistry
Director, Center for Nuclear Receptors and Cell Signaling
University of Houston
After obtaining my medical degree from Tongji Medical College, I practiced medicine as an infectious disease specialist for two years in China. In 1988, I went to Australia and did my Ph.D. training at the Australian National University in Canberra. After a short postdoc in Adelaide, I left Australia in 1994 and went to Cambridge, UK to work on a gene therapy project and to develop herpes simplex virus (HSV) based gene delivery vectors. I joined Baylor College of Medicine as a faculty in 1999, continuously working on HSV vectors. From there, my research interest drafted towards developing oncolytic virotherapy and immunotherapy for cancer treatment. In this therapeutic principle, we fully exploit the intrinsic lytic activity of HSV by genetically engineering the virus in such that it can selectively destroy malignant cells without harming normal cells. My lab has constructed a series of mutant viruses from both HSV-1 and HSV-2, which show strong oncolytic activity with very little or no unwanted toxicity. Most importantly, tumor destruction by these oncolytic agents frequently elicits antitumor immunity that provides additional and long-lasting therapeutic benefit. In 2009, I moved my research team from Baylor College of Medicine to the nearby University of Houston. At UH, our research continuously focuses on the development of cancer virotherapy and immunotherapy and on translating them into clinical application. My research is currently supported by a combination of two NIH grants, two private foundation grants and a couple of industry sponsored research agreements. Last year, I was put into a leadership position as the director of Center for Nuclear Receptors and Cell Signaling (CNRCS). Currently CNRCS has nine independent faculty with established research programs, most of which are related to cancer and metabolic diseases.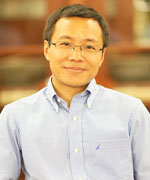 Kaifu Chen, PhD

Kaifu Chen, PhD, is an Association Professor and is the Director for the Center For Bioinformatics and Computational Biology in the Methodist Hospital Research Institute and Cornell University Weil Cornell Medical College. His major research interest is to understand the epigenetic regulation of cancer development through bioinformatics interpretation of epigenome, genome, and transcriptome data.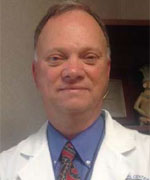 Thomas R. Kosten, MD
Thomas R. Kosten, MD, is the JH Waggoner Chair and Professor of Psychiatry, Pharmacology, Immunology, Pathology and Neuroscience, vice-Chair for Psychiatry and Emeritus Director of the Dan Duncan Institute for Clinical and Translational Research at Baylor College of Medicine. His other key appointments are Distinguished Professor of Psychiatry at Peking University Medical School and Professor of Epidemiology and Behavioral Health at MD Anderson Cancer Center. He is a former Professor at Yale University School of Medicine, the founding Vice Chair for Addiction Psychiatry of the American Board of Psychiatry and Neurology, and Past President of both the American Academy of Addiction Psychiatry and the College on Problems of Drug
Dependence. He is a Distinguished Life Fellow in the American Psychiatric Association and a Fellow of the American College of Neuropsychopharmacology. He has served as a Congressional Fellow in the US House of Representatives and is a long-standing member of various commissions with the National Academy of Sciences, the Food and Drug Administration, the Federal Trade Commission, and the Department of Defense primarily related to veteran health and drug safety and risk management. He is the current Editor for the American Journal on Addictions, and has over 750 publications on pharmacotherapy for addictions supported by over 50 grants from NIH, VA, DoD and various foundations in the USA and China. Dr. Kosten has been named "Top Doc" in the field of Psychiatry, rated among the top 10%, of physicians in Addictions Medicine, and in the top 1%, of U.S. physicians nationwide.