2020 CABA Boston BioForum Online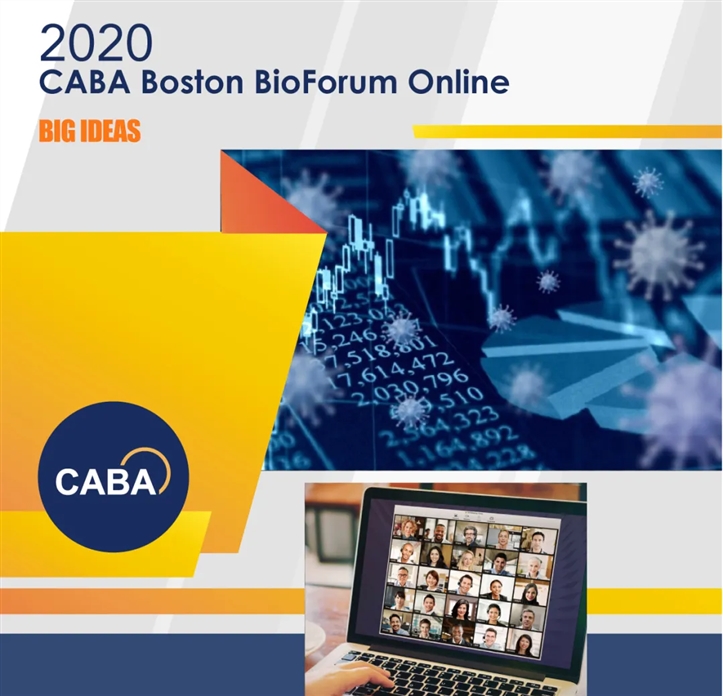 Date: Dec 19, 2020
Time: EST 9:00am - 12:10 pm
Join Zoom Meeting
Webinar ID: 885 9413 7520
Passcode: 507727
Agenda 会议议程
09:00 am丨Opening Remarks
CABA Introduction
09:10 am丨Life Science Investing, a Global Perspective
Ricky Sun, Partner, Bain Capital Life Sciences
09:40 am丨RNA Methylation in Human Diseases
Chuan He, Professor, HHMI, University of Chicago
10:10 am丨Building Portfolio with Business Development Support for China
Angus Grant, Chief Business Executive, BeiGene
10:40 am丨Developing a New Class of Antibiotics: Preparedness for the Next Infectious Disease Pandemic, Antimicrobial Resistance
Robert J. DeLuccia, Co-Founder & Managing Partner, Acurx Pharmaceuticals
11:10 am丨Venture Investment in Rare Diseases
Chris Garbedian, CEO, Xontogeny
11:40 am丨Antikor's Unique Small-format ADC, Tailored for Solid Tumours
Mahendra Deonarain, CEO/CSO, Antikor
Speaker Bio 嘉宾介绍
(In the order of presentation time)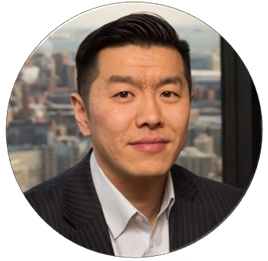 Ricky Sun, PhD, Partner, Bain Capital Life Sciences
Life Science Investing, a Global Perspective
Speaker Bio:
Experience
Dr. Sun joined Bain Capital Life Sciences in 2016 and is a partner. He is currently a member of the Board of Directors of Arcutis (NASDAQ: ARQT), Annexon (NASDAQ: ANNX), and Savara (NASDAQ: SVRA). He is also a board observer of Pharvaris. Previously he also served as a board observer for Replimune (NASDAQ: REPL).
Prior to joining Bain Capital, from 2013 to 2016, he was a Director of Corporate Development and Strategy at Biogen. Prior to Biogen, Dr. Sun served as a Vice President at BlackRock, as a member of the Fundamental Equity division of BlackRock's Alpha Strategies Group and senior analyst for BlackRock's Fundamental Large Cap Growth equity team, covering the health care sector. Prior to that, he was a senior healthcare analyst at Citadel and Alyeska Investment Group in Chicago and worked as a pharmaceuticals equity research analyst on Wall Street, spending time at Lehman Brothers and Morgan Stanley. Dr. Sun began his career as a senior scientist at Ironwood Pharmaceutical where he was involved in the discovery and development of the drug Linzess for irritable bowel syndrome.
Education
Dr. Sun received a PhD degree in Chemistry and Chemical Biology from Harvard University and was an NIH post-doctoral fellow in Biological Chemistry & Molecular Pharmacology at Harvard Medical School. He also received an MBA from New York University Stern School of Business, where he was a Mildred Elperin Scholar. He graduated summa cum laude from Berea College with a BA in chemistry.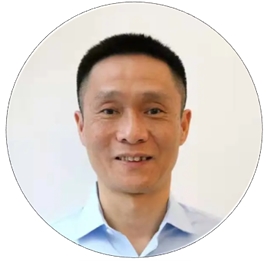 Chuan He, PhD, Professor, HHMI, University of Chicago
RNA Methylation in Human Diseases
Speaker Bio:
Dr. He is the John T. Wilson Distinguished Service Professor in the Department of Chemistry and Department of Biochemistry and Molecular Biology at the University of Chicago. He received his bachelor of science degree in 1994 from the University of Science and Technology of China and his Ph.D. in chemistry from the Massachusetts Institute of Technology in 2000, studying under professor Stephen J. Lippard. After training as a Damon-Runyon postdoctoral fellow with professor Gregory L. Verdine at Harvard University, he joined the University of Chicago as an assistant professor, rising to associate professor in 2008 and full professor in 2010. He was selected as an investigator of the Howard Hughes Medical Institute in 2013. Dr. He's research spans a broad range of fields including chemical biology, RNA biology, epigenetics, biochemistry, and genomics. His recent research concerns reversible RNA and DNA methylation in biological regulation. In 2011, his group discovered reversible RNA methylation as a new mechanism of gene expression regulation. His laboratory has spearheaded the development of enabling technologies to study the biology of RNA and DNA modifications.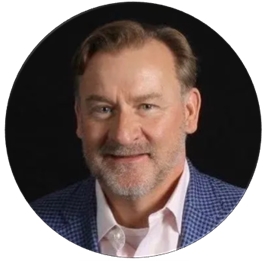 Angus Grant, PhD, Chief Business Executive, BeiGene
Building Portfolio with Business Development Support for China
Speaker Bio:
Angus Grant, Ph.D., joined BeiGene in June 2020 as Chief Business Executive, bringing in more than 25 years of experience across multiple key functions in the biotech industry, including business development, alliance management, research and development, and regulatory affairs . In this role, Dr. Grant will oversee business development and alliance management, and help drive external innovation and investment in other companies to guide BeiGene's global growth strategy. Prior to joining us, Dr. Grant was the CEO of the Dementia Discovery Fund (DDF), a specialist venture capital fund focused on therapeutics for age-related dementias and neurodegenerative disease. Before that, Dr. Grant spent 12 years at Celgene (now a Bristol Myers Squibb company) serving various executive roles, including Corporate Vice President of Business Development and Vice President, Regulatory Affairs. Earlier in his career, Dr. Grant worked in business development and regulatory roles at Novartis, Merck KGaA, Rhone Poulanc-Rohrer, SmithKline Beecham, and the U.S. Food and Drug Administration's Center for Biologics. He currently serves as the Chairman of the Board for Toronto Innovation and Acceleration Partners. Dr. Grant received a bachelor's degree from the University of Richmond and a Ph.D. in Anatomy and Immunology from the Medical College of Virginia, and completed his postdoctoral training at the National Cancer Institute.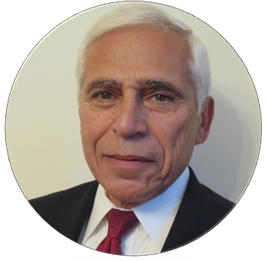 Robert J. DeLuccia,
Managing Partner and Founder, Acurx Pharmaceuticals
Acurx Developing a New Class of Antibiotics: Preparedness for the Next Infectious Disease Pandemic, Antimicrobial Resistance
Speaker Bio:
Bob DeLuccia has 50 years' executive and hands-on experience in the pharmaceutical industry involving sales, marketing, manufacturing and new product development with global pharmaceutical companies (Pfizer and Sanofi). Mr. DeLuccia has held senior executive positions in both companies and has also been Chief Executive Officer of two publicly (NASDAQ) traded biopharmaceutical companies (Immunomedics, Inc. and MacroChem CORP). He was most recently Executive Chairman of publicly-traded (NASDAQ) Dipexium Pharmaceuticals, Inc., a development-stage biopharmaceutical company based in New York City which he co-founded and subsequently took public. In April, 2017, Dipexium closed a merger with PLx Pharma Inc. (PLXP-NASDAQ), a late-stage specialty pharmaceutical company focused on developing AspertecTM, its aspirin product in its proprietary PLxGuardTM drug delivery system to provide high-risk cardiovascular and stroke patients with more reliable and predictable antiplatelet efficacy and better tolerated treatment. He is currently Co-Founder and Managing Partner of Acurx Pharmaceuticals, a New York-based, development-stage biopharmaceutical company focused on developing a new class of antibiotics to treat common infections caused by certain Gram- positive bacteria and to combat the global crisis of antimicrobial resistance (AMR) to currently available antibiotics. He is also a member of the Board of Directors of IBEX Pharmaceuticals, a publicly- traded (IBT.V/TSXV.IBT), Montreal-based company involved in the manufacture and marketing of proteins for biomedical use and arthritis assays widely used in osteoarthritis research.
His therapeutic areas of marketing experience include new product introductions and drug development in the following areas: Antibiotics and antidiabetic agents: (doxycycline, bacampicillin, cefaperazone, chlorpropamide and glypizide); Cardiovasculars: amrinone, iohexol contrast media, clopidogrel. New drug development areas included: topical creams/gels for erectile dysfunction, testosterone, onychomycosis and diabetic foot infection.
Mr. DeLuccia received his undergraduate degree and MBA from Iona College, New York. Military Service, Officer, U.S. Army Corps of Engineers.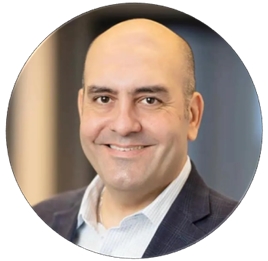 Chris Garbedian, CEO, Xontogeny
Venture Investment in Rare Diseases
Speaker Bio:
Chris Garabedian founded Xontogeny in June of 2016 to support multiple promising technologies from early development through clinical proof of concept. In 2017, Chris joined Perceptive Advisors to develop their Venture Fund strategy and launched the Perceptive Xontogeny Venture Fund in 2018 to support early stage companies seeded and incubated at Xontogeny and other ventures.
Chris has a broad base of experience and a track record of success over his decades long experience in the biopharma industry. Chris served as the President and CEO of Sarepta Therapeutics from 2011 to 2015, overseeing the turnaround of a company that is now a commercial stage leader in the genetic technology space after leading the development of the company's Duchenne Muscular Dystrophy program. Prior to Sarepta, Chris led Corporate Strategy for Celgene from 2007 to 2010. Prior to Celgene, Chris served in a number of global commercial and corporate development leadership roles at Gilead from 1997 to 2005.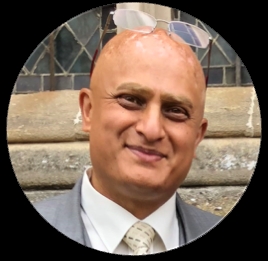 Mahendra Deonarain, CEO/CSO, Antikor
Antikor's Unique Small-format ADC, Tailored for Solid Tumours
Speaker Bio:
Dr Deonarain studied at Imperial College and Cambridge University where he carried out PhD research into protein engineering. From 1997-2011 Dr Deonarain was a Principle Investigator at Imperial College in Antibody Technology, which led to some novel technologies being developed commercially. Dr Deonarain now retains honorary links. He has published over 80 papers and patents in protein/antibody engineering/conjugates. In 2014, he co-founded Antikor Biopharma where he is the CSO leading a team of 15 to develop the next-generation of antibody-fragment based ADCs. Dr Deonarain is also Antikor's CEO, driving the commercial development of Antikor's OptiLink platform to develop FDC products for therapeutic applications.
Date: Dec 19, 2020
Time: EST 9:00am - 12:10 pm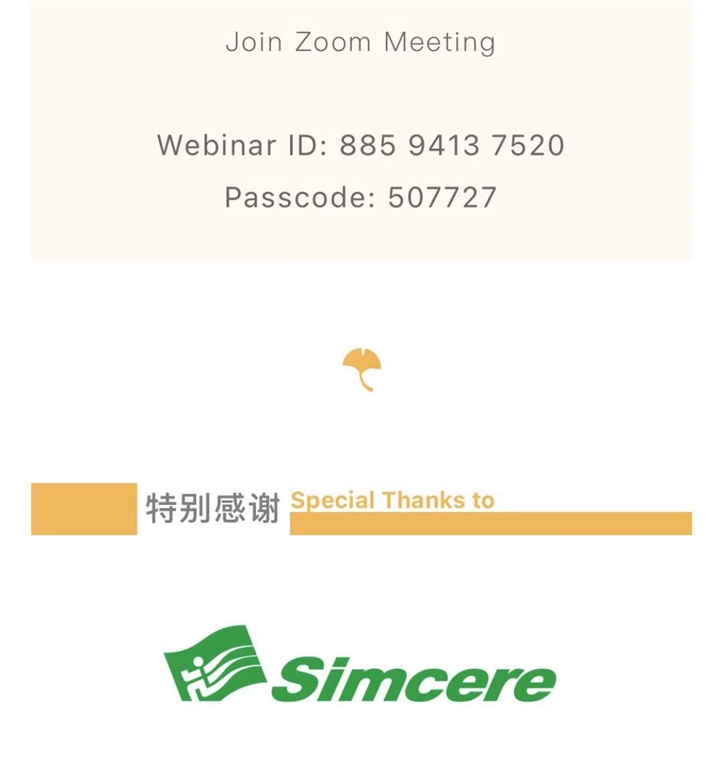 长按二维码参加会议